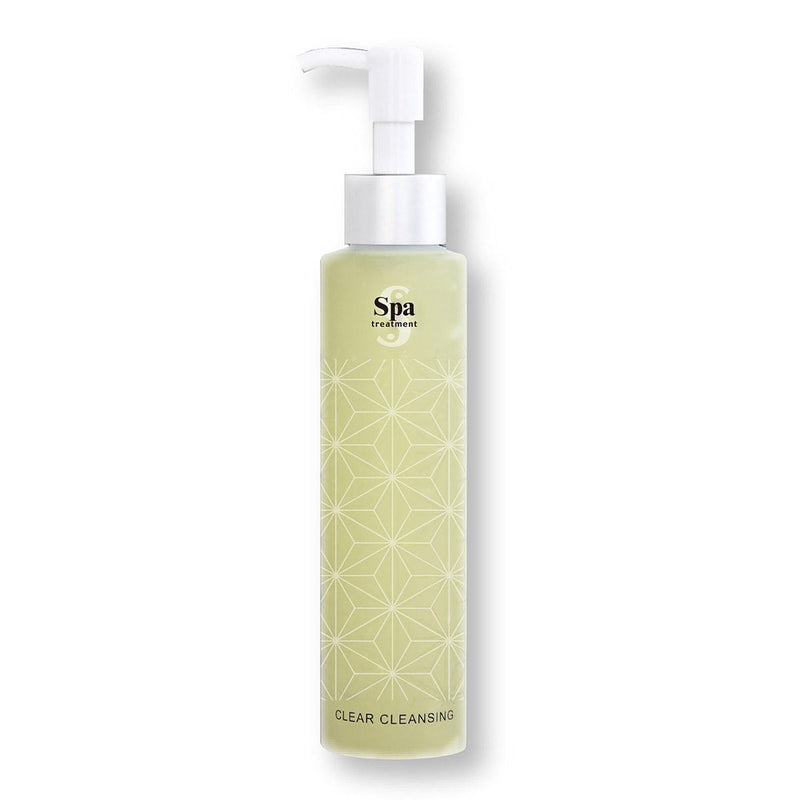 Spa Treatment Cleansing Gel G
Nano Cleansing Gel properly removes stubborn makeup, leaving no clogged pores and making your skin smooth, bright and moisturized.  
Spa Treatment Nano skincare series contain nano-sized active ingredients that penetrate deep into the skin and provide noticeable skin improvement in a short time.  
Nano formula accelerates the process of cell renewal, increases moisture levels in the deep layers of the skin, provides antioxidant effects, increases elasticity and firmness. 
Glacial water and aloe vera extract prevent breakouts, tighten pores and balance the skin. Glacial water is a pure, mineral-rich water that is know for it's superior moisturizing power (keeps moisture in the skin for over 12 hours). 
Grapefruit, mandarin orange and lemon peel refresh your skin and remove excess oil. 
Lychee, sugar cherry, chamomile, squalane, izayoi and damask rose extracts care for your skins balance and moisture. 
Ingredients: Water, palm oil fatty acid PEG-7 glyceryl, BG, glycerin, polysorbate 60, pentylene glycol, grapefruit peel oil, mandarin orange peel oil, lemon peel oil, aloe vera leaf water, lychee seed extract, sugar cherry extract, Izayoi rose extract, damask Rose flower oil, Roman chamomile flower oil, lavender oil, glycyrrhizic acid 2K, squalane, red radish root extract, peonies root extract, loquat leaf extract, pearl seed extract, carbomer, hydroxylated K, ascorbic acid, malic acid, lecithin, ethanol