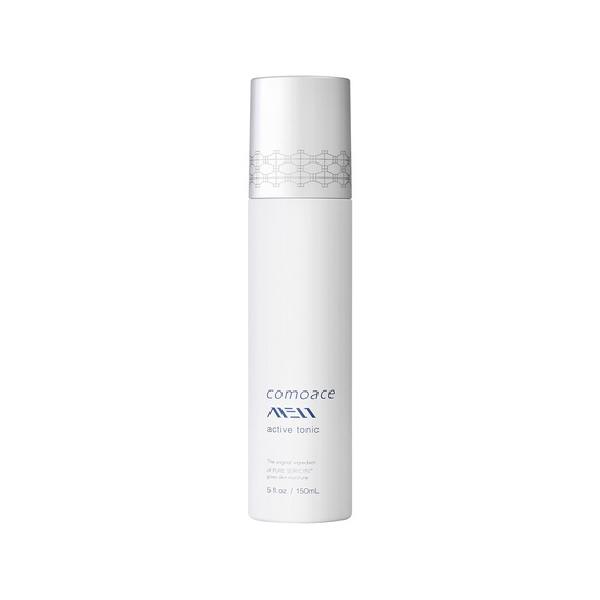 Bare Japan
COMOACE MEN Scalp Essence With Silk Protein Extract Active Tonic
Comoace scalp essence moisturizes, relieves the tight feeling from a dry scalp, reduces flaking and dandruff, promotes healthy hair grows. 
The creators of COMOACE MEN considered all the peculiarities and differences between male and female skin and crafted the products that perfectly meet the needs of men.
To maintain moisture balance, Pure Sericin complex is used. Its based on silk protein - sericin, which is rich in amino acids that are similar in composition to human skin.  It provides nutrition to the hair and scalp, smooths the hair cortex, and makes hair soft and elastic.
Apple stem cell extract and sage extract have regenerating and anti-inflammatory properties, protecting the scalp skin surface from external stress. 
Lemongrass extract and  Phellodendron amurense bark extract refresh your scalp and balance sebum production.
Collagen and olive extract prevent moisture loss.
Delicate woody scent.
FREE of parabens, mineral oils, synthetic fragrances, dyes.
Volume: 150 ml
INGREDIENTS:  Ethanol, water, silk sericin, apple fruit culture cell extract, hydroxyproline, kihada bark extract, lemongrass leaf / stem extract, olive leaf extract, sage leaf extract, sembly extract, glycyrrhizic acid 2K, hydrolyzed hydrogenated starch, glycosyl trehalose, BG, glycerin, menthol, atlas cedar bark oil, bergamot fruit oil, lavender oil, mentoxypropanediol, lecithin, PEG-60 hydrogenated castor oil, xanthan gum, phenoxyethanol