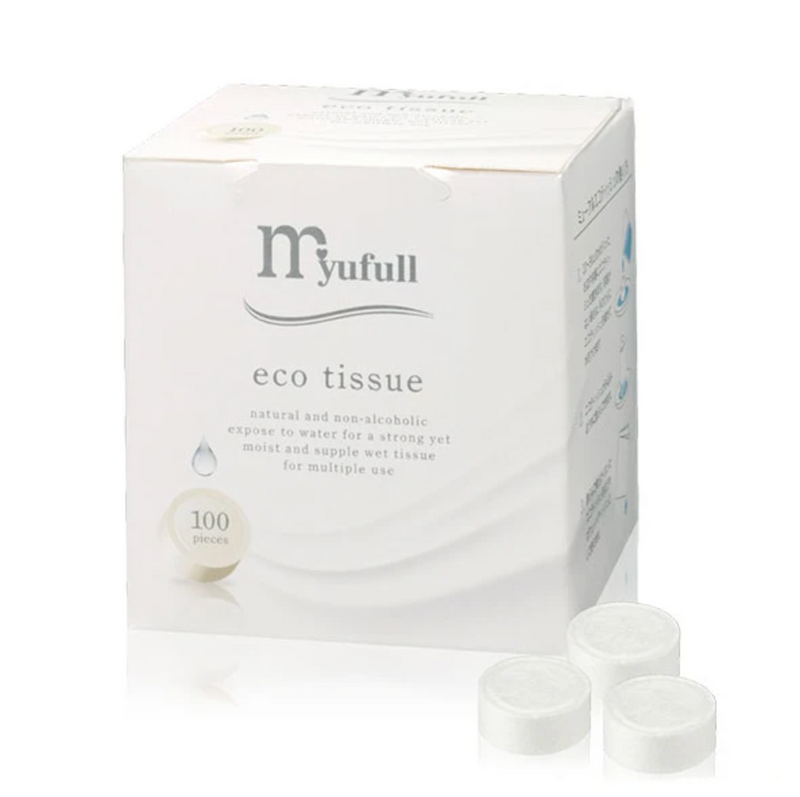 Bare Japan
MYUFULL Cotton Eco Tissue
What it is:
Eco napkins made from natural organic cotton. When it's placed in water, the pressed tablet unfolds into a large napkin.
Suitable for:
Sensitive skin and for babies care
Highlighted ingredients:
-100% cotton
-Without chemical, alcohol and aromatic treatments. 
How to use:
The napkin can be used for cosmetic purposes by soaking the tablet in a moisturizing lotion or serum and using it as a face mask. Also can be used to remove makeup.
Volume:
Volume: 100 pcs
About the brand
Miyuki Corporation has over a quarter century of history since its establishment in 1985. Brand Myufull and Myufull Natural Series made of natural and organic ingredients that nourish and help the skin to rejuvenate itself. Mostly focused on "inner beauty products" this brand is based on the thought that the foundation of true beauty is health. That leads to producing the supplement of organic ingredients that help a healthy beautiful skin to shine inside out. 
Myufull skin care is natural care, used only in Japanese salons and beauty clinics.
Due to the complete naturalness of the components, Skin-friendly cosmetics Myufull is suitable not only for women, but also for men and even for delicate skin care for children.
Ingredients
100% cotton